Ambiance Fireplaces

Innovation and great design elements don't happen by accident. Striving to create the ultimate fireplace, Ambiance Fireplaces consulted with over one hundred veteran fireplace shop owners from coast to coast. Asked what refinements they would incorporate if they were designing it for their own homes, these experts contributed their best ideas. After extensive research, design, and engineering to bring you features you simply cannot find elsewhere in one fireplace, we present . more…

American Hearth

American Hearth is a division of Empire Comfort Systems, Inc. The American Hearth line has many innovative products available for you. From wall furnaces to cast iron stoves and realistic log sets, you will get quality and comfort from the American Hearth product line. more…

Astria's Fireplaces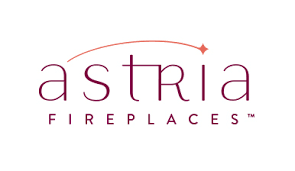 Start something beautiful…sacrificing style for warmth is a thing of the past Astria gas fireplaces are offered in a wide variety of venting options and styles. From traditional to contemporary there is an Astria gas fireplace to reflect your personal style and bring warmth to your home. more…
The most innovative and unique fireplaces ever made
DaVinci is a fusion of fire and iconic, contemporary design – The epitome of the perfect decorative, non-heating custom gas fireplace in all areas of design, innovation and functionality. With DaVinci, there are no design limitations. more…
Fireplace Xtrodinair

Some people choose Fireplace Xtrordinair for our wide selection of premium quality gas fireplaces, gas inserts, wood fireplaces, wood inserts, electric fireplaces, and electric inserts — each custom-crafted with an artful eye for detail. more…
Lopi

Some value our reputation for energy efficiency and innovative design. Some appreciate that we build every product here in the US. See for yourself why more than a million customers chose us. Come visit the House of Fire, our 11-acre campus in Mukilteo, Washington. We promise, the tour's not all about our state-of-the-art machinery or the fact that we're die-hard steel recyclers (although we do find all that stuff fascinating). It's entertaining, it's inspiring, and it will truly open your eyes to exactly what makes our company and our products so unique. more..
Mendota

Choosing a Mendota luxury fireplace feels like an indulgence as you gaze at the incredible, authentic fire or browse the array of designer fronts and doors. Then you realize the warmth, beauty and efficiency of your Mendota will be yours for a lifetime, and suddenly it feels like an investment. That's not just luxury—it's luxury where you live. more…
Montigo


With decades of manufacturing excellence, collaborative relationships with architects and designers, and an instinctive drive to lead the fireplace revolution, Montigo delivers the perfect fireplace to suit your style. Innovative design, handcrafted with care, unique to each installation. From private luxury homes, to hotels, casinos, restaurants, and other public spaces, a fire feature is the heart of every warm and inviting space. more…
Napoleon

Years of research, design and testing have enhanced optimum performance allowing many Napoleon® products to achieve some of the highest heater rated efficiencies on the market. Napoleon® products continuously surpasses industry standards not only in appearance but in efficiency and performance. more…
Ortal

Heating solutions, as decorative items, have made a significant addition to home space in recent years. Their presence, even when not dominant ,makes up an inseparable part of the tr eatment of the designed home space, and they integrate completely into the various design styles: minimalistic,modernistic, or even a combination between the clean and decorative styles and others.Whether they are chimneyed heaters or cast fireplaces, coordination and synchronization between the architectural design, the budget and the customer's tastes are necessary to reach an optimal solution. more…
Pacific Energy

Experience the ultimate in comfort and warmth with the Pacific Energy Gas Collection. Superbly engineered for performance and efficiency, the Pacific Energy gas collection has a perfect solution for your new home construction, renovation, or transformation of an existing masonry fireplace.
Each stove, fireplace and insert utilizes large aluminum heat exchangers for maximum heat and energy efficiency and come standard with one-touch programmable remote controls to provide quick, easy control over heat for added energy savings. Even at the lowest settings, flames are appealingly rich and full to gently warm the room. more…
Town & Country

The original clean face fireplace. Invest in the legacy of luxury. A Town & Country product is more than a fireplace. It is an architectural feature, a sophisticated statement about you and your home – and an investment that will retain its value for years to come.
Town & Country Fireplaces offer unique, high-quality products backed by extensive customer support and a limited lifetime warranty. more…